Celebrity Martial Artist
BRUCE LEE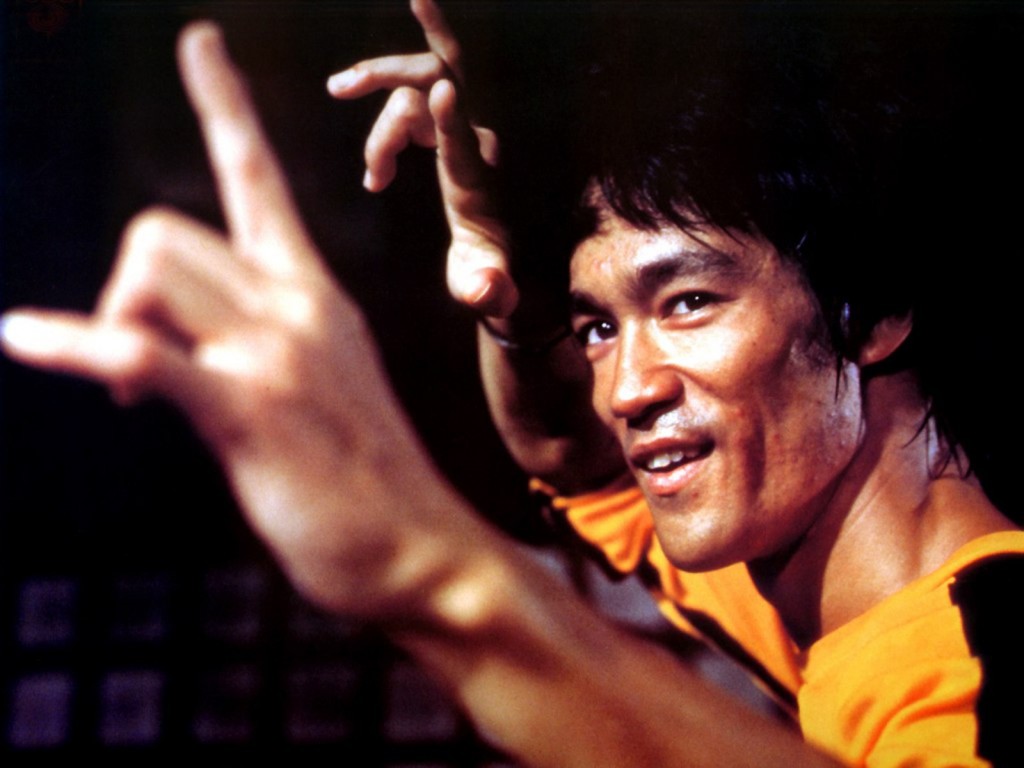 I had to start with the most famous Martial Artist of our time – The little dragon himself, Bruce Lee.  There's no simple 'style' here, as many know this man with the 'style of no style' has lots of styles under his belt…. (what?).
He first learned a little Tai Chi  from his father, some fencing from his older brother the fencing champion, and of course the background in Wing Chun that established his base before moving to America and picking up various arts from other practitioners.  Here's the breakdown:
Jeet Kune Do

 

(founded)
Jun Fan Kung Fu

 

(founded)
Wing Chun

 

under Ip Man (or Yip Man for the purists)
Boxing,

 

he was a highschool boxing champion in Hong Kong, furthered his study in the US
Fencing
Karate

 

– trained with Karate fighters, knows the movements but not formerly ranked.
Judo  (learned from Judo legend Gene Lebell)
Kali/Escrima

 

from Dan Inosanto
Endless Various arts

 

through research and reading.
CHUCK NORRIS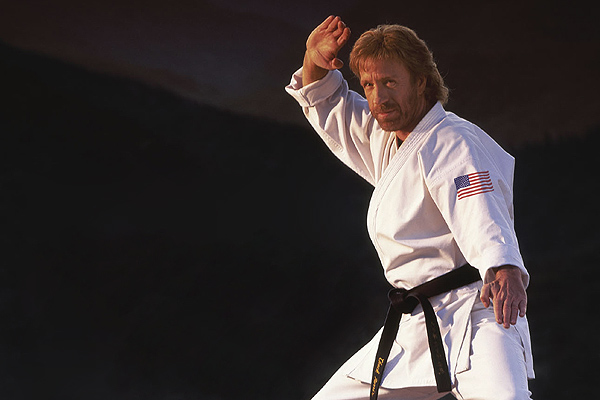 He mastered the art of concealing his deadly fist within his beard (that's why I grew my beard) and he destroys everything in his path – well, this is all after 1972 when Bruce Lee kicked his ass in Way of the Dragon and of course the small parts he had in other movies. 
But Chuck Norris is no slouch, he is one of the greatest martial artists of our time holding world titles in Karate and several belts aswell as his own style of martial arts.  More than that he has been a shining example and role model for everyone who looks up to him – spawning a movie about a kid who is obsessed with Chuck Norris called Sidekicks. He's the freakin man.
Here's the credentials he has under his belt:
Chun Kuk Do (aka Chuck Norris System)

 

10th Dan Black Belt (founded)
Tang Soo Do 10th Dan Black Belt – grandmaster
Taekwondo

 

8th Dan Black Belt
Karate

 

5th Dan Black Belt
Brazilian Jiu Jitsu 3rd Dan Black Belt under the Machados
Judo

 

Black Belt
Jeet Kune Do

 

learned from Bruce Lee
Chuck's list is inspiring and perhaps the most impressive I think I've ever seen.
JASON STATHAM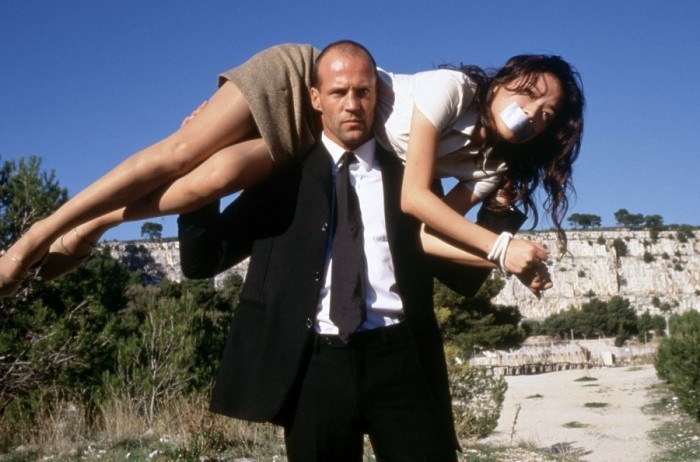 Expendables, Transporter, Crank…
Yeah, the Stathe-man has some moves and some movies.  He may not be the world class martial artist we all come to expect from mainstream martial arts actors these days but he's still got a solid background and well and truly beyond what the 'average' martial artist achieves in his time.
Brazilian Jiu Jitsu Purple Belt
Wing Chun
Karate
Kickboxing/Muay Thai
JEAN CLAUDE VAN DAMME
You know him from Bloodsport, Kickboxer and Universal Soldier (among a heap of other movies) and he is apparently a former Karate World Champion.  It's one of Hollywood's most ever popular martial arts stars Jean Claude Van Damme!
He's a skilled man, despite what some people may think, he fought in 19 full contact kick boxing fights being defeated only once and winning the other 18 by knockout.  Damn!
He's a man to be taken seriously…
Shotokan Karate

 

2nd Dan Black Belt
Kickboxing
MICHAEL JAI WHITE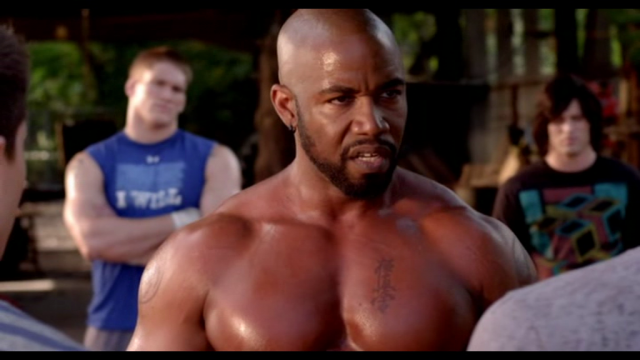 Michael Jai White is another martial arts star who really has some other worldly skills and credentials that has even UFC fighters and commentators like Joe Rogan stating quite boldy "Michael Jai White is no joke".
This guy has been in the movies, has high ranks in a handful of arts and still competes in bare knuckle Kyokushin Karate Kumites.  He's as real as they get when you take martial artists from the movies and put them alongside guys who can really fight. He has won 26 martial arts titles, including U.S. Open, the North American Open, and he was the New England Grand Champion.
Here's a look at Michael Jai White's crazy impressive background:
Note: I don't have his exact ranks but he is a highly ranked black belt in some of these arts.
Kyokushin Karate

 

3rd Degree Black Belt
Shotokan Karate

 

3rd Degree Black Belt
Goju Ryu Karate

 

3rd Degree Black Belt
Superfoot system

 

8th Dan Black Belt
WTF Taekwondo

 

Black Belt
ITF Taekwnodo

 

Black Belt
Kobudo

 

Black Belt
Tang Soo Do 1st Degree Black Belt
MMA, trained in.
Japanse Jiu Jitsu,

 

trained in.
Brazilian Jiu Jitsu, trained in
MIKE CHAT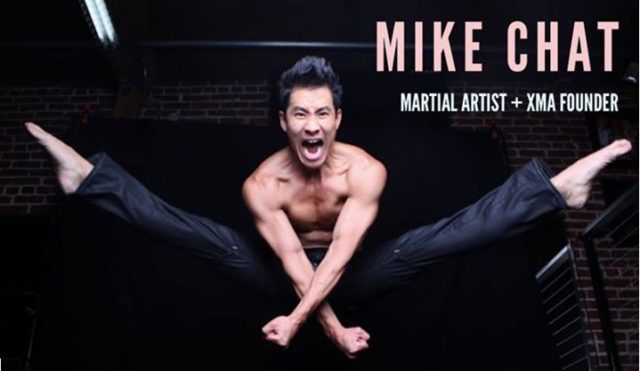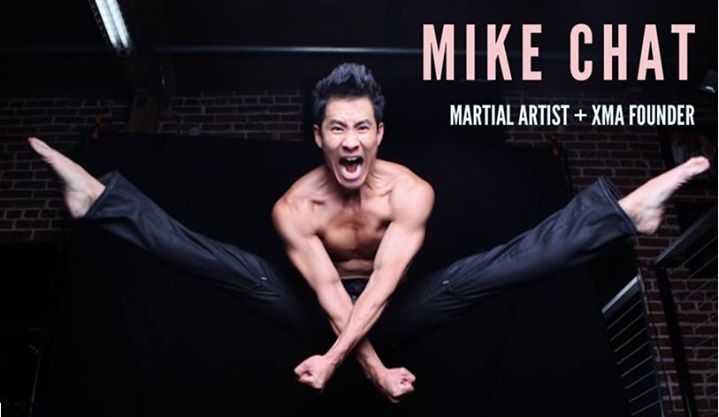 The founder of XMA is a talented martial artist who appears behind and in front of the camera.  Chat has some impressive credentials himself!
Karate

 

Black Belt
Taekwondo

 

6th Degree Black Belt
Wushu

 

Practitioner
JIN ZHANG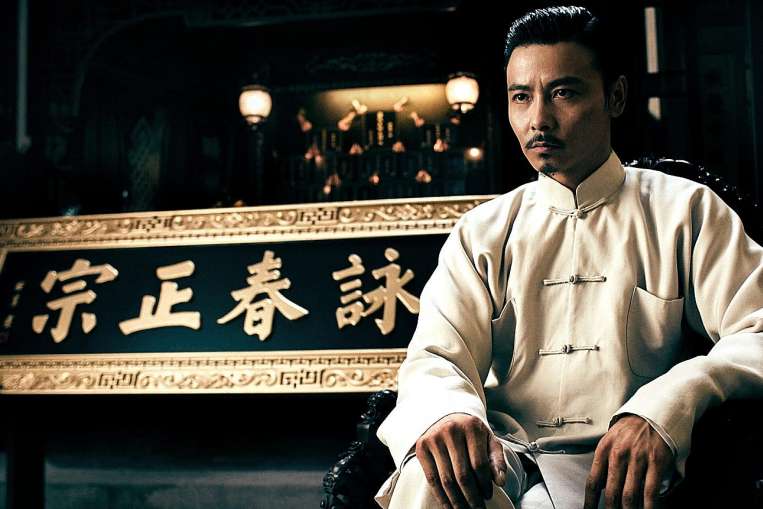 This guy is one of favorite up and comers.  He starred across Donnie Yen in Ip Man 3, was an imposing villain in SPL 2 across from Wu Jing and Tony Jaa and continues to impress in his roles and fight scenes.  He studies an art which translated perfectly to the screen – Wushu.
KAREN SHEPERD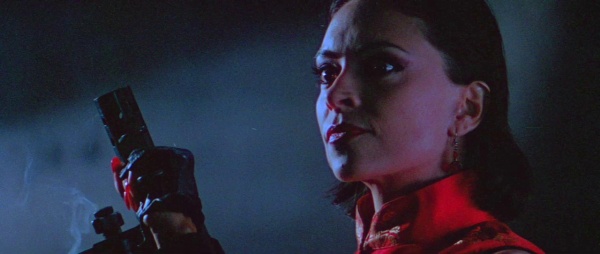 Karen Sheperd is another incredible force in martial arts as she currently holds the rank of 7th degree Black Belt in the art of Wun Hop Kuen Do.
Wun Hop Kuen Do

 

7th Degree Black Belt
JEFF IMADA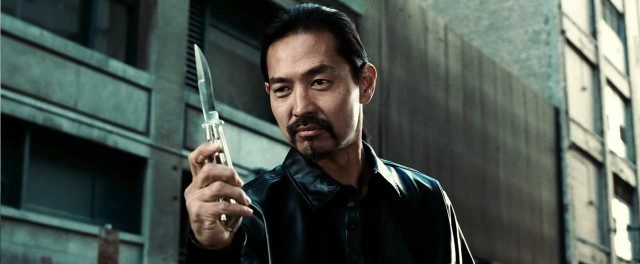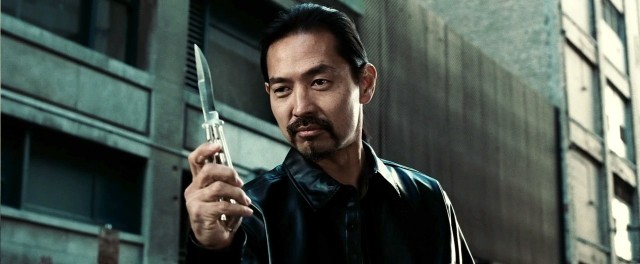 Jeff Imada has been in the martial arts film industry for years and has some extensive expertise which have helped to create some exciting fight scenes over the years.  He's a close friend to the late Brandon Lee and studied up Guru Dan Inosanto – who continued the Legacy of Bruce Lee's Jeet Kune Do after his death.
in Jeet Kune Do
Eskrima
Taekwondo
Tang Soo Do
Karate
Shaolin Kung Fu
Kendo
Boxing.
WESLEY SNIPES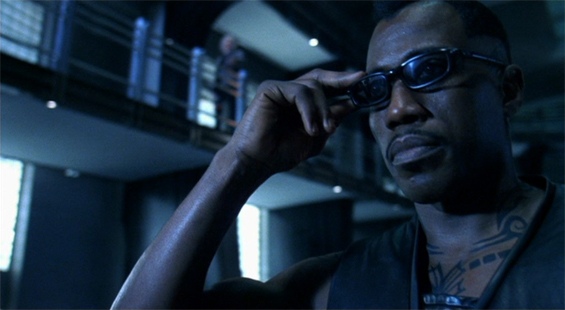 This guy is so cool, I mean he was Blade after all!
Wesley Snipes has been training since he was a child and is a very serious martial artist with some killer credentials, just check them out!
Shotokan Karate

 

5th Dan Black Belt
Taekwondo

 

3rd Dan Black Belt
Hapkido

 

2nd Dan Black Belt
Kung Fu
Eskrima
Brazilian Jiu Jitsu
JACKIE CHAN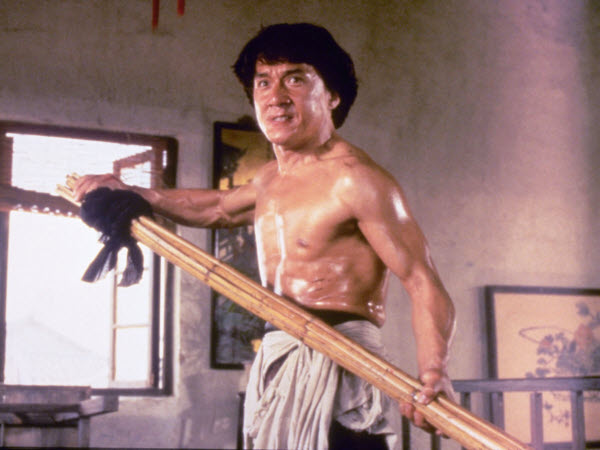 The world's greatest stuntman, Jackie Chan, is no one to be messed with!  If falling from crazy heights and nearly killing himself on a regular basis isn't enough to take him seriously, here's what else he's trained in:
Peking Opera Stunt Academy
Hapkido Black Belt
Wing Chun
Taekwondo
Shaolin Kung Fu (Northern and Southern)
Judo
Brazilian Jiu Jitsu
MARK DACASCOS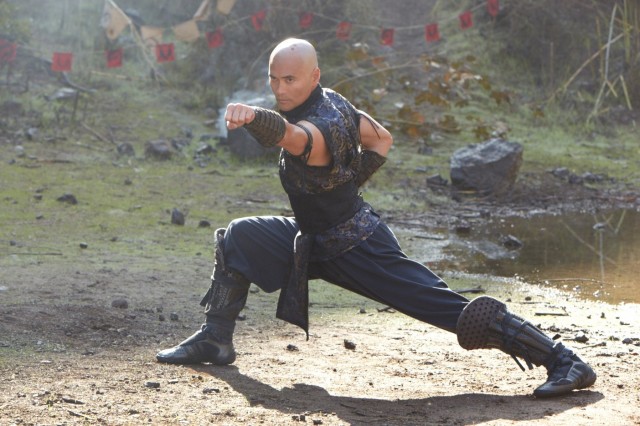 Mark is as serious a martial artist as any.  He grew up with a father who was a high ranking martial artist and has (obviously) built a portion of his career around his martial arts skills and has won several tournaments in his younger years. Don't mess with Mark!
Wun Hop Kuen Do

 

8th Dan Black Belt
Muay Thai
Capoeira
Black Tiger Northern Dhaolin KungFu
Boxing
JIMMY WANG YU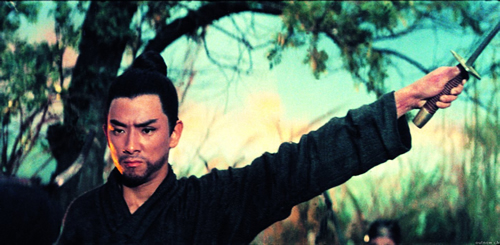 The one armed Swordsman himself is very well known in Hong Kong cinema, very much disliked by most of his co-stars for being an A-grade dickhead (putting flies in his mouth for kissing scenes?) and he was charged with murder in 1981 – but released for lack of evidence.
Jimmy Wang Yu definitely has a colorful background.
The totality of Jimmy's training is numerous street brawls and his swimming training – but he's go no formal training.  Not bad for one of Hong Kong's most famous Martial Arts stars.
DOLPH LUNDGREN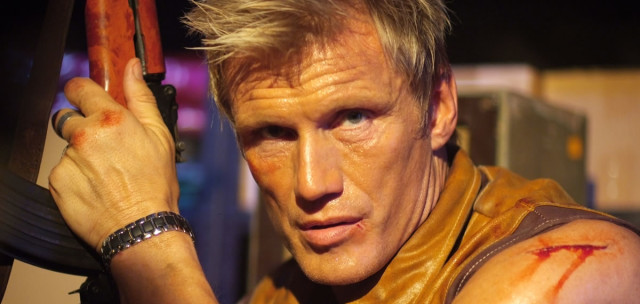 Dolph is the man! He's fought Stallone's Rocky, Van Damme's Luc Deveraux and has even popped up in the background of an earlier James Bond film.  He's a tall, built and powerful guy with a strong background in martial arts.
Dolph has won several full contact Karate tournaments almost defeating one world champion, a second degree black belt when he was still only a green belt! Crazy.
Kyokushin Karate

 

3rd Dan Black Belt
Goju Ryu Karate
Judo
ALEXANDER FU SHENG
Taken tragically a young a young, Fu Sheng was a big star in on the Hong Kong Kung Fu scene. He had the ability and charisma to go a lot further in his career, he also had some training to back it up having trained in Judo and Karate.
YUKARI OSHIMA
This kick-ass martial arts actress isn't just an accomplished martial artist but also trained at Sonny Chiba's stunt school way back when.  She started in Goju Ryu Karate and also learned a decent amount of weapons work.
ZARA PHYTIAN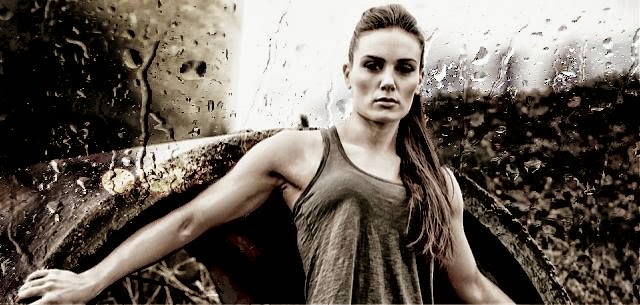 Take a deep breath, this woman has some of the most impressive credentials on this list and she's only in her 30's.  She's been training since the age of 6 so she has wasted no time!
The following has been taken directly from the Spirit2Power website:
Achievements and Awards
4th Dan Freestyle Karate  / Kickboxing
3rd Dan Tae Kwon Do
2nd Dan Shotokan Karate
1st Degree Yi Tung Shaolin
WSA Stunt Fighting Certification
TCFS Level One Instructor
CSD Level One Instructor
3rd Dan San Ryu Do
As a Competiting Martial Artist
13 Time World Martial Arts Champion
Triple Womans World Grand Champion (Germany)
Double World Champion & Grand Champion (Spain)
4-time US National Title Belt Champion
over 50 British Open Championships
World Point Fighting Champion
World Traditional Kata Champion
World Poomse Champion
World Creative / Musical Forms Champion
World Traditional Weapon Champion
10 European Grand Champion Titles
WUMA European Champion
8 Gold Medals at the Battle Of Champions, USA  2007
World Weapon Combat Champion
6 World Champion Rings
Special Achievements and Awards
IKK Hall of Fame 2006
WOMAA Female Martial Artist Hall of Fame 2008
WOMAA International Instructor Hall of Fame 2010
OMAC Instructor of the Year Award
Sports Personality of the Year Award
STEVEN SEAGAL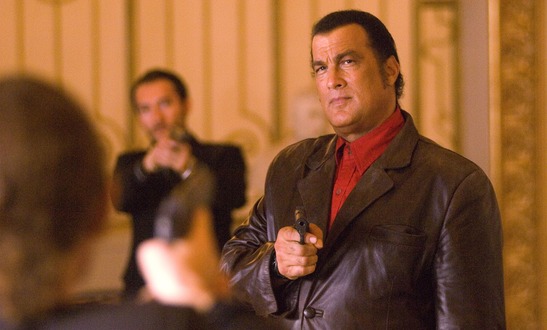 This ex CIA, ex KGB ex tough guy turned cook or peaceful nobody will use his skills to kill you and you're entire posse if you mess his shit up.
Well, this fits the characters Steven Seagal plays, but he's really just another actor with a strong background in traditional martial arts:
Aikido

 

8th degree
Kenjutsu

 

Black belt
JET LI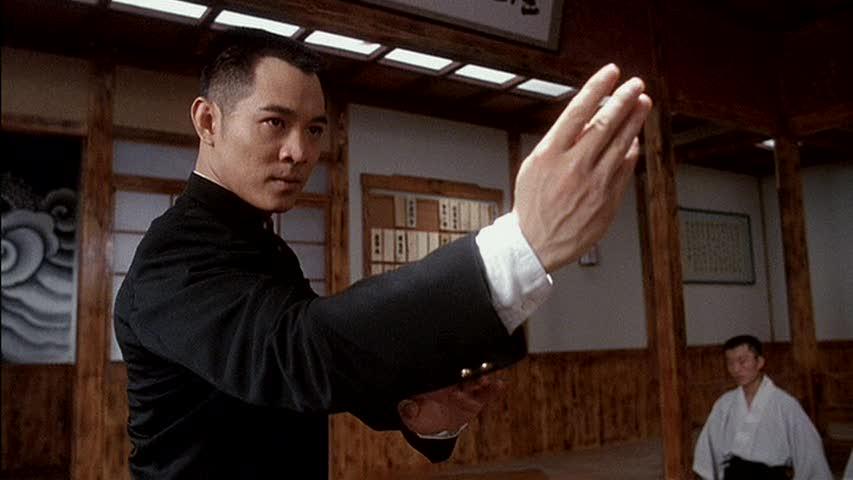 Jet Li is one of the biggest names in martial arts cinema and one of the top handful of Hong Kong martial arts actors.
It's funny though, he doesn't have as varied a background as those alongside him, but his credentials are still very impressive:
Wushu

 

performer on Beijing Wushu team 15 Gold Medals one Silver Medal
DONNIE YEN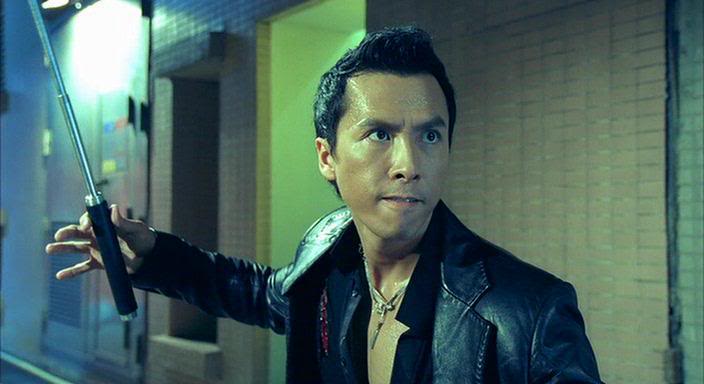 You can't have a list like this without including Donnie Yen – who is one of the all time best in the martial arts movie industry.
Donnie has a strong background and is known for expressing different styles of fighting and martial arts in his movies.  Donnie's really done his fans justice by bringing his training experience to film.
Tai Chi
Taekwondo

 

6th Dan Black Belt
Judo

 

Black Belt
Wing Chun

 

studied under Ip Man's son Ip Chun
Brazilian Jiu Jitsu

 

Purple Belt
Wushu Gold Medalist
Parkour
Wrestling
Muay Thai
Mixed Martial Arts
YANIN JEEJA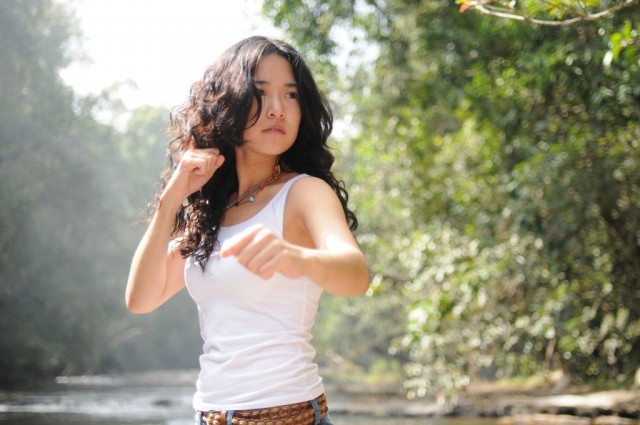 The star of Chocolate also has a strong Martial Arts background. She'd have to in order to pull off some of the moves she does!
Here's what this Thai actress has up her sleeve:
Taekwondo

 

3rd Dan Black Belt
Muay Thai
WILL YUN LEE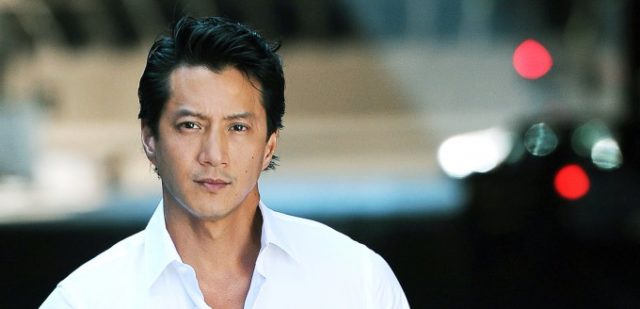 A familiar face one America's screens, the Witchblade star had a Taekwondo Grandmaster as a father, so guess which style he's proficient in?
LEE BYUNG-HUN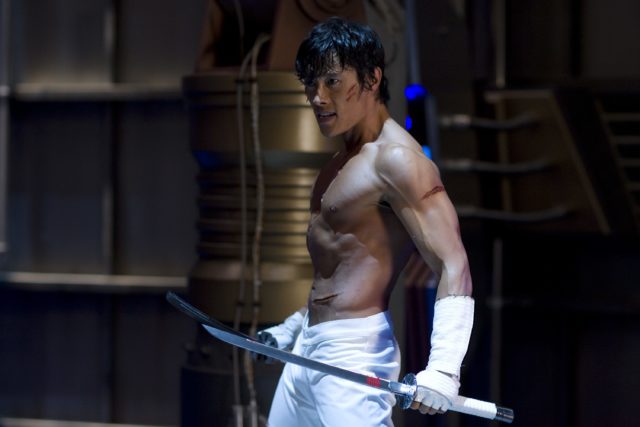 This South Korean actor is also  a credible martial artist, training in Taekwondo to stay in shape.
CHUCK JEFFERYS
A fight Coordinator, stunt man and veteran of Martial Arts movies, Chuck Jefferies has a solid foundation Shaolin Wushu.
Shaolin Wushu

 

5th Dan Black Belt
RONDA ROUSEY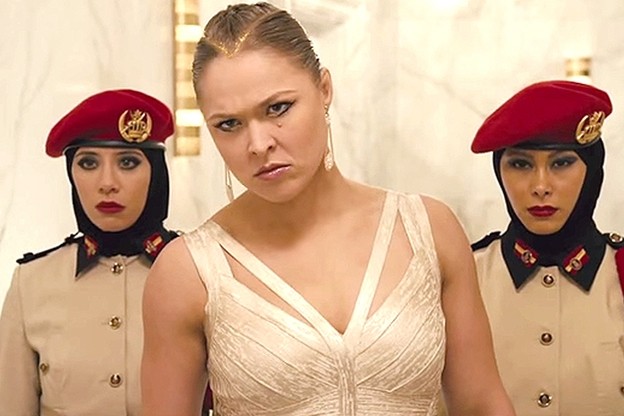 I'm not sure I need to tell you Ronda Rousey's background! But hey, I won't let you down (just in case).  She may be more MMA star than movie star, but she qualifies for the number of small roles she had in action films.
She's best known for her UFC career and her Judo career (her mother is also a 7th degree Black Belt!).
So here we go:
Pan American Judo Champion
Olympic Bronze Medal in Judo
Former UFC Women's Bantamweight Champion
Former Strikeforce Women's Bantamweight Champion
6th Degree Black Belt (Red and White Belt) in Judo (received in 2018 –

 

check out this video)
Trains Brazilian Jiu Jitsu under 10th Planet Jiu jitsu and Gracie Academy
BRANDON LEE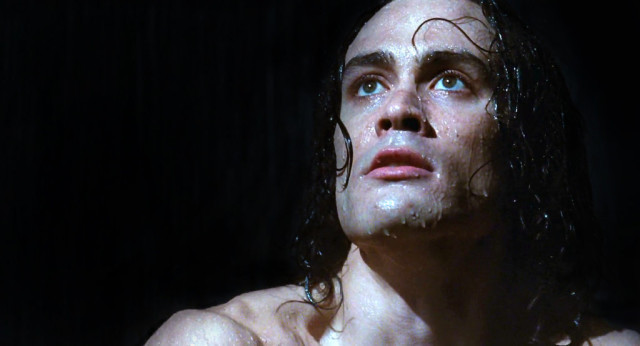 Seems Obvious, the son of Bruce Lee would have some martial arts experience right? I shouldn't need to say more than that but he trained quite heavily into his adult years before his tragic death at 28.
Here's what Brandon had knowledge in:
Jeet Kune Do
Muay Thai
Boxing
Shoot Wrestling
Kali / Escrima
Brazilian Jiu Jitsu
TONY JAA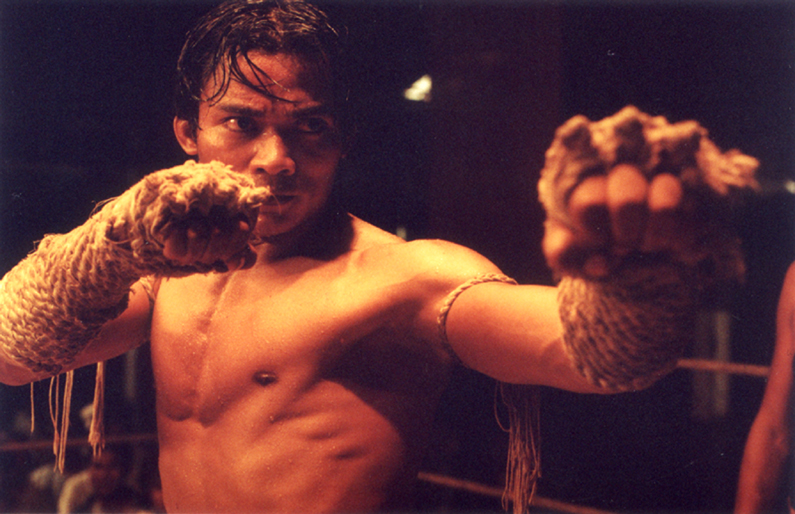 "Where are my elephants!?"
A man who needs no introduction and has to some degree brought martial arts back to life in 2003 with Ong Bak.  You know this guy is legit. His father was a Thai boxer and Tony Jaa himself has had several Thai fights at Thai camp he grew up in and was undefeated in all of them.
Muay Thai
Taekwondo Black Belt
Muay boran
Aikido
Judo
Wushu
MICHELLE YEOH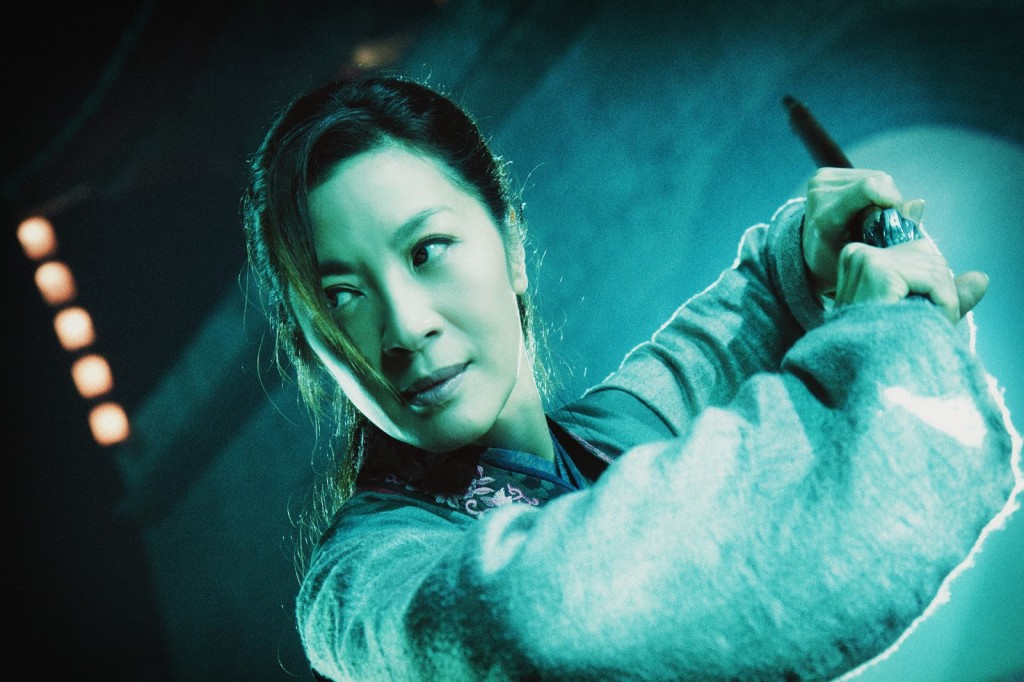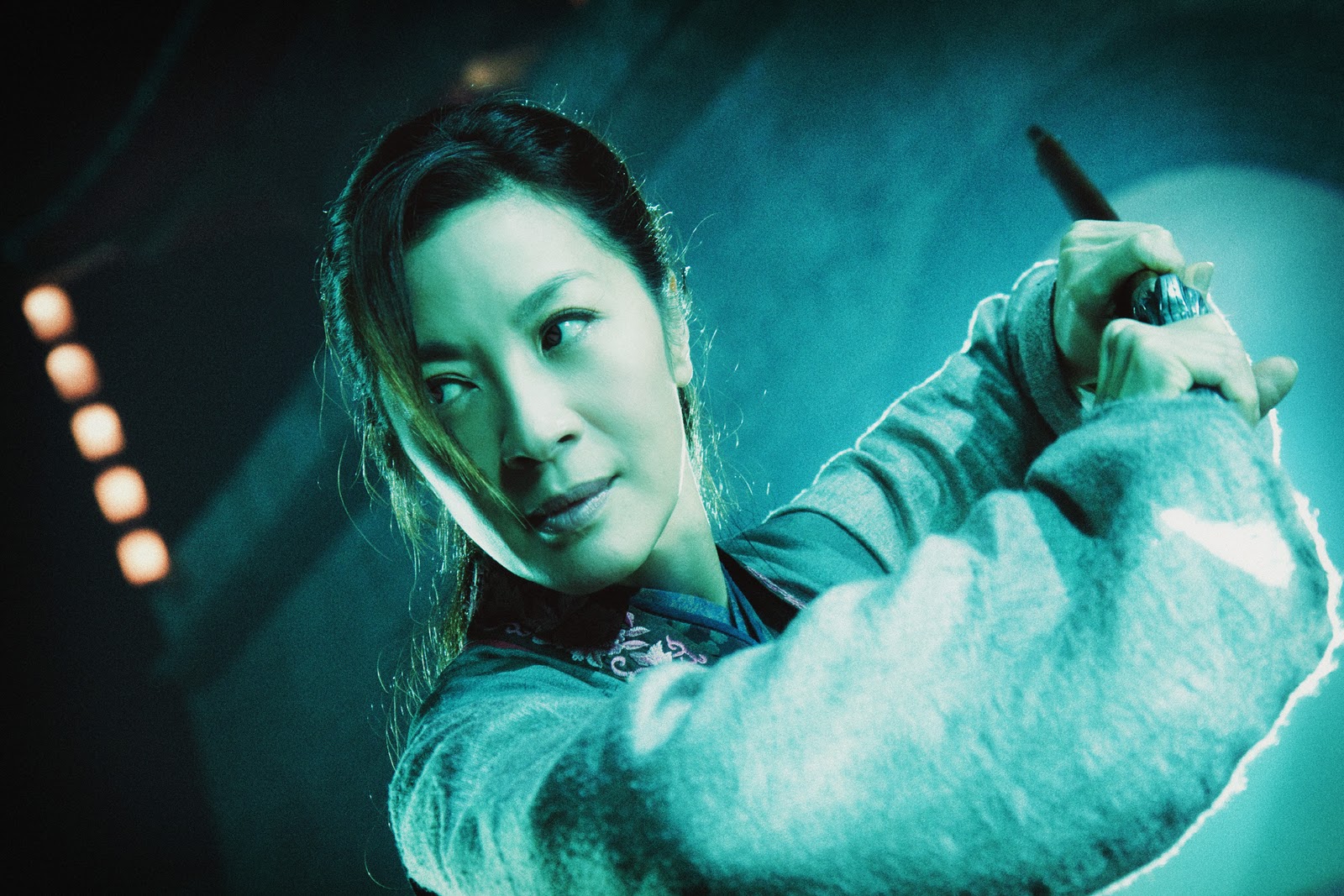 Michelle Yeoh is one of the biggest names in martial arts film, if not the biggest name in female martial arts film.  So you'd expect she has some abilities!  Well, She has a tiny amount of training Taekwondo and the rest was learned as she worked on films…
Michelle Yeoh has no formal training or rank!
JACKY WU JING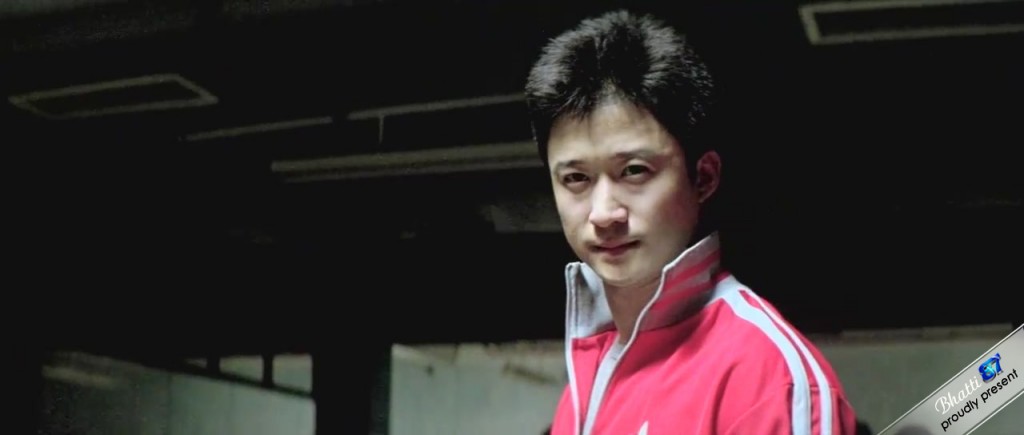 Holy shit this guy had potential, until he recently suffered a severe career threatening injury (get well soon brother!).  Let's hope it all pans out because Jacky Wu Jing has a solid background with Fatal Contact and SPL: Killzone under his belt. Lucky we have Wolf War and SPL 2 on the way 
Jacky Wu Jing's training is mainly:
SAMMO HUNG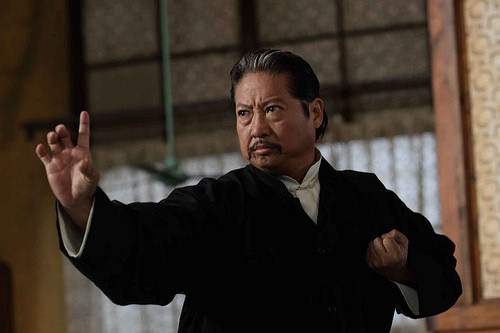 Sammo is a legend of Hong Kong cinema and one of the 3 dragons (Jackie Chan, Yuen Biao and Sammo) who helped raise the bar in terms of intensity and quality of martial arts choreography. Here's his background:
Bak Pei Peking Opera School
Lam Kuen
Pak Mei
Hung Kuen
Karate
Hapkido
Wing chun
YUEN BIAO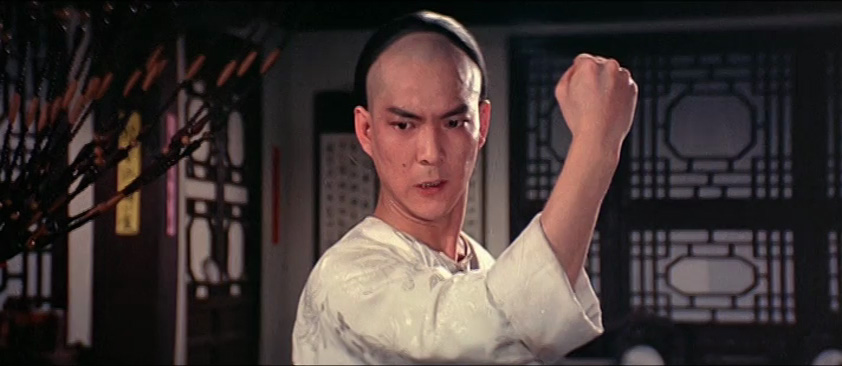 The third dragon and perhaps the most physically capable of the 3, Yuen Biao is one of the most underrated martial arts actors of all time.  He's been through the same grueling upbringing as Jackie and Sammo. Black Belt Magazine called him "one of the most acrobatic martial artists ever".
Bak Pei Peking Opera School
PHILLIP KWOK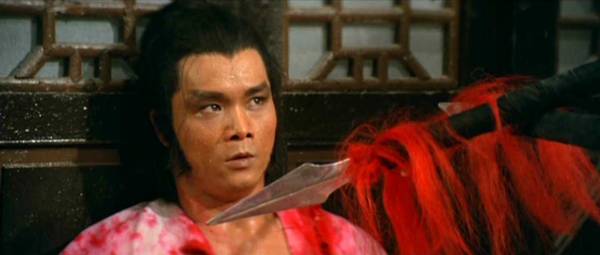 You'd be surprised to know that Phillip Kwok was originally a circus acrobat. But according to this interview in 2002, he "doesn't do Kung Fu" but trained in an onscreen style of fighting for cinema. With his fan following from his rich history of Shaw Brother films, I do find this quite surpising!
Acrobat – no official Martial Arts credentials
LO MENG

The Shaolin Hercules, known for his muscular physique (achieved without weight training) is one of the popular Venoms actors from Shaw Brothers.  He has an extensive background in Tai Chi and  Chu Gar Tong Long Southern Praying Mantis, having studied for almsot 15 years before starting his film career.
Tai Chi
Chu Gar Tong Long Southern Praying Mantis Kung Fu
CHEN KUAN TEI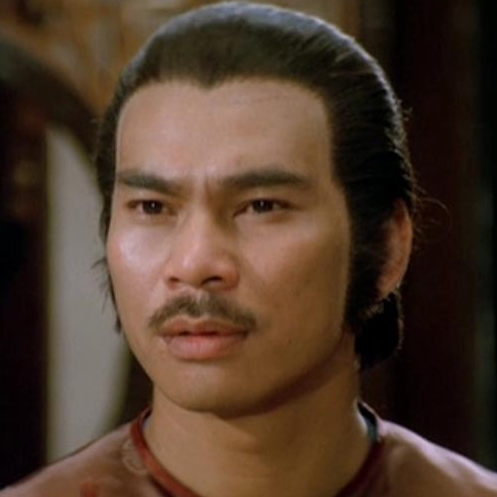 This poplar Shaw Brothers Star isn't just training in martial arts but hold several Kung Fu Championship titles. Unfortunately I cannot find any information on what style he studies.  (if you know – please tell me in comments below!)
GORDON LIU
This Shaw Brothers star has had a life of training in Kung Fu, and it shows in his movies.
BOLO YEUNG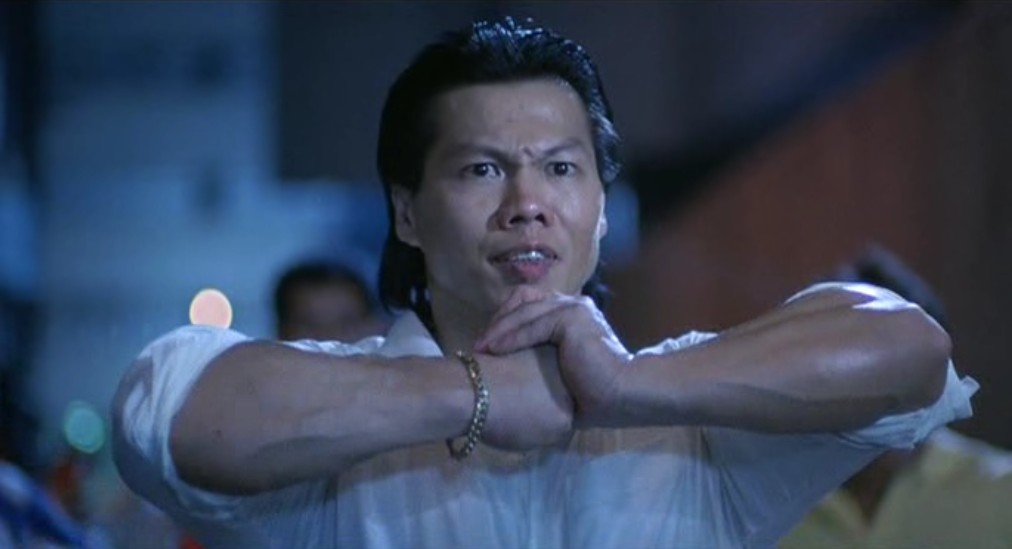 Training since the age of 10, adding a few more squats, bench presses and deadlifts than the average martial artist (that's a bad joke BTW) and Mr Hong Kong (bodybuilding champion), Bolo Yeung is an instantly recognizable icon of martial arts cinema – especially since he played the role  'Bolo' in Enter the Dragon across from Bruce Lee.
Tai Chi
Shotokan Karate
Several Forms of

 

Kung Fu
JEFF SPEAKMAN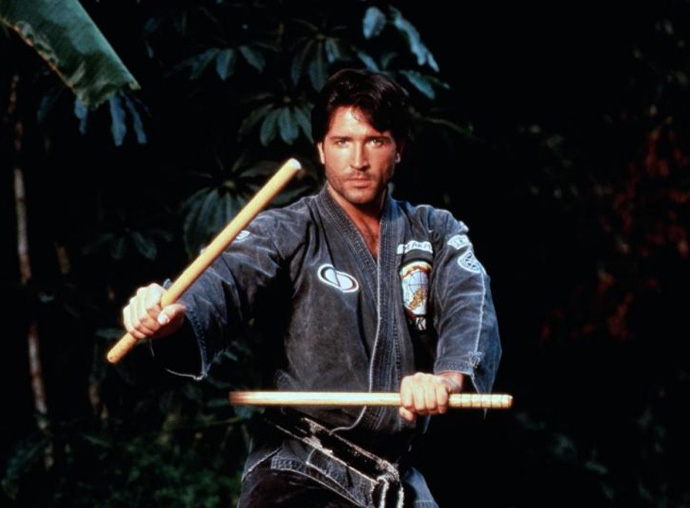 Jeff Speakman is another truly serious martial artist who carries the torch in his style. He's the perfect weapon, and is insanely high ranked!
American Kenpo Karate

 

9th Dan Black Belt
Goju Ryu Karate

 

9th Dan Black Belt
SONNY CHIBA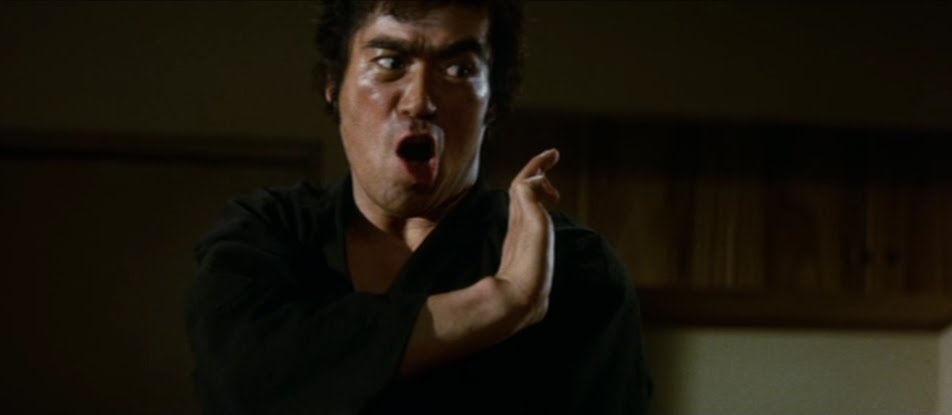 The Street Fighter himself, Sonny Chiba trains in several styles when he's not ripping the abused genitals of movie rapists straight from their groin. He's every bit the knowledgable and deadly martial artist we've come to see him as in his movies.
Seriously? Damn:
Kyokushin Karate 4th Dan Black Belt
Ninjutsu 4th Dan Black Belt
Goju-ryu karate 2nd Dan Black Belt
Shorinji Kempo 2nd Dan Black Belt
Judo 2nd Dan Black Belt
Kendo 1st Dan Black Belt
CHENG PEI PEI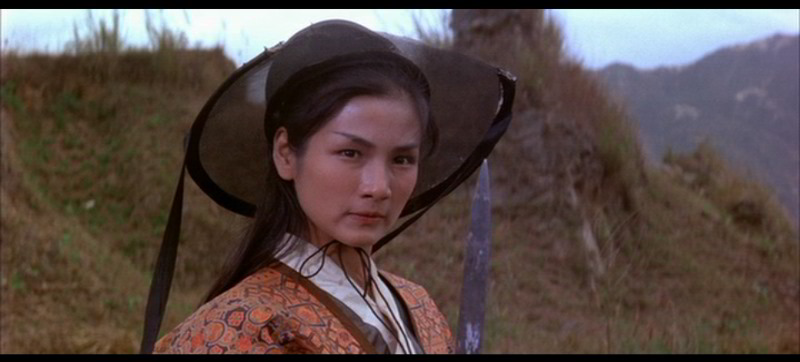 Cheng Pei Pei is one of the true Pioneers of Hong Kong cinema with her performance in the 60's classic Come Drink with Me, she came full circle when she appeared in Crouching Tiger Hidden Dragon almost 40 years later.
Studied

 

Northern Style Kung Fu
CHOW YUN FAT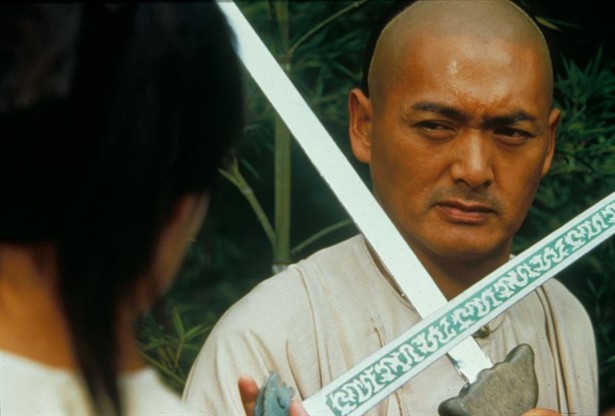 Chow Yun Fat has been a modern leading man in Martial Arts movies from Hong Kong and the USA.  He's made his mark as a martial arts hero despite the fact he looks pretty ordinary in his fight sequences.
Chow Yun Fat has little no formal training.  Not really a surpise.

 


(there'll be no more of these "has no training" entries I promise!)
TOMISABURO WAKAYAMA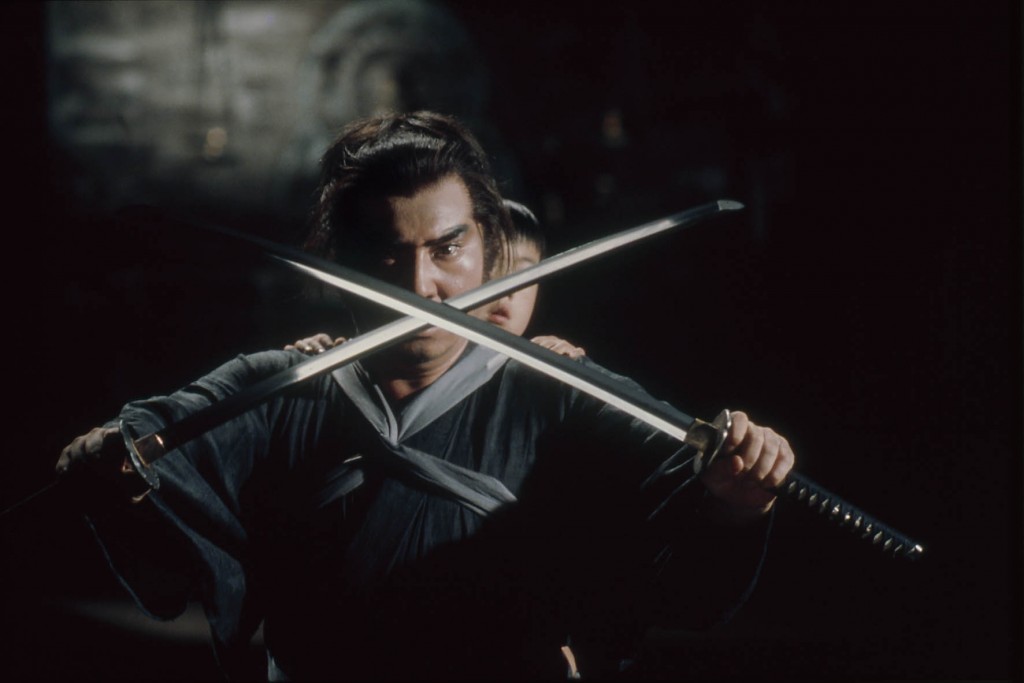 He's the Lone Wolf who travels with his Cub. He's a big name in Japanese martial arts film and he's got some solid skills!  Tomisaburo Wakayama earned himself a 4th Degree Black Belt in Judo!
STEPHEN CHOW
He's the master of Kung Fu comedy, without a doubt one of the funniest guys in the action genre.  But Stephen Chow isn't just a comedic actor, he's actually a formally trained martial artist.
He started by teaching himself, watching TV but eventually followed the steps of his idol, Bruce Lee, and started studying Wing Chun and has good level of training, although he proclaims himself that "I'm not good at kung-fu at all. I have been learning, but obviously I am not an expert."
HIROYUKI SANADA
The protege of Sonny Chiba, Hiroyuki Sanada has become a sought after Japanese martial arts actor in both Japan and in the United States.  Being the protege of Chiba, he also studied Shorinji Kempo before sinking his teeth into Kyokushin Karate.
Shorinji Kenpo
Kyokushin Karate
JOE TASLIM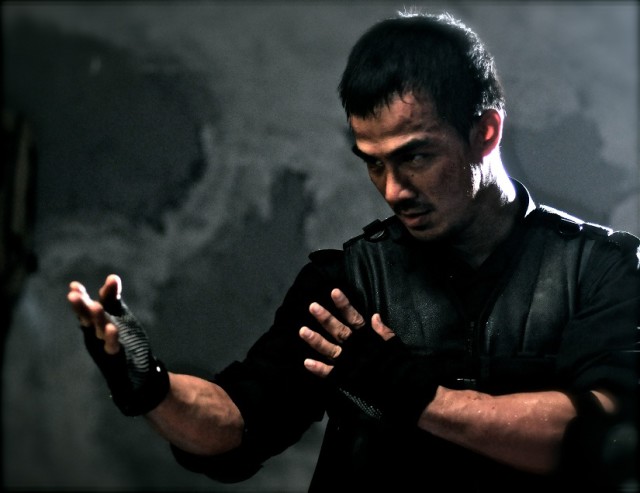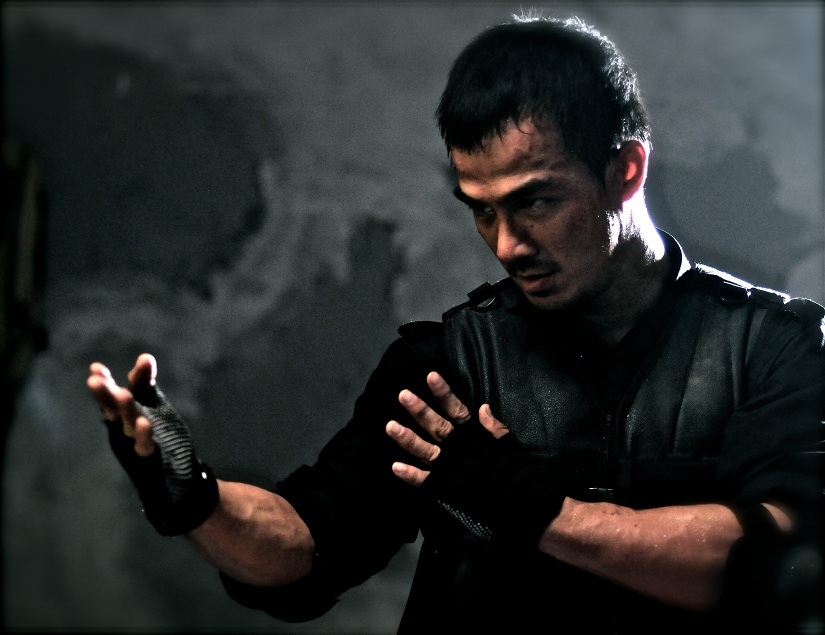 Joe Taslim is the Indonesian actor best known for leading the squad of cops into the terrible tower in 'The Raid' alongside Iko Uwais. He's got a very solid background and career in martial arts and shows a lot of promise for future roles in film. He already made his way into the US by starring in Fast & Furious 6.
This guy is worth keep an eye on!
Judo

 

Gold & Silver Medalist
Pencak Silat
Wushu
Taekwondo
Shotokan Karate
ANGELA MAO
Angela Mao, star of the film Hapkido, has trained in the art of Hapkido from a young age!
Hapkido 'Honorary' 2nd Dan Black Belt (is actually quite proficient)
YASUAKI KURATA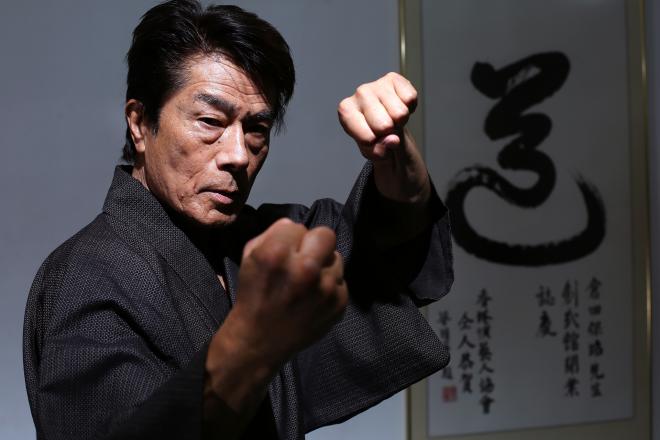 You may recognize this guy from a few big martial films throughout the last 5 decades, including a prominent role in Jet Li's Fist of Legend.  Yasuaki Kurata (also known as Shoji Kurata) has always been know as one of the most authentic martial artists in film holding a number of Black Belts.  This includes:
Kenpo Karate

 

7th Degree Black Belt
Judo

 

3rd Degree Black Belt
Aikido

 

2nd Degree Black Belt
TI LUNG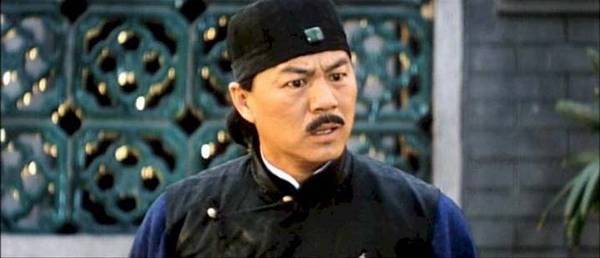 Ti Lung (full name Tommy Tam Fu Wing) is a prominent Shaw Brothers actor and martial artist with a very diverse range of roles over the past 50 years. He learned Wing Chun early on under Jiu Wan.
COLLIN CHOU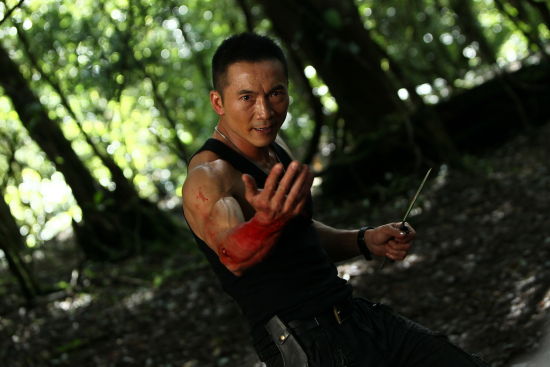 Collin Chou has been training in martial arts since the age of 5! The main art he has mentiond in interviews though is Taekwondo alongside "movie martial arts".
VINCENT ZHAO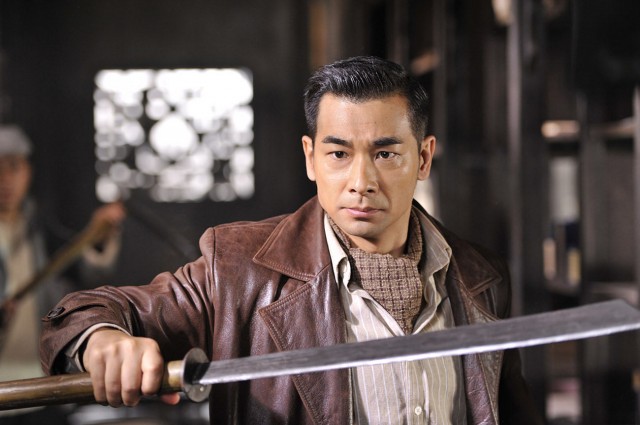 Vincent is another big name in modern kung fu cinema, having starred in a number of films and proving himself to be decent leading man. He started martial arts at 5 years old, quit and started again at 8! He then dedicated himself to Wushu and Tai Chi.
YUEN WAH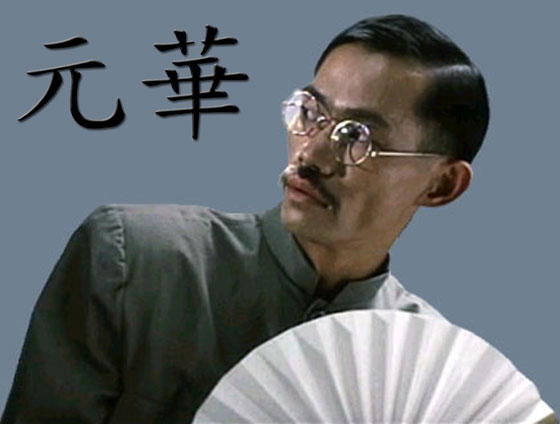 Another veteran of Kung Fu films, Yuen Wah is quite the accomplished martial arts actor. Like Jackie Chan, he learned a lot of his skills from a Peeking Opera school under Yu Jim yuen.
Yu Jim Yuen's Peking Opera School
SHO KOSUGI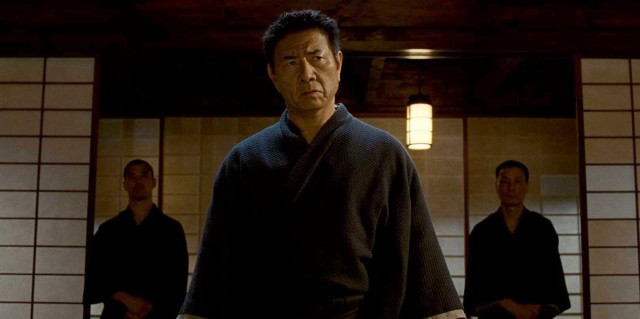 The Ninja himself! Sho Kosugi has a very extensive martial arts background which it seems has been somewhat passed onto his son Kane Kosugi (Ninja 2). Check out this list!
Shindō Jinen-Ryū Karate
Kendo
Judo
Iaido
Kobudo
Aikido
Ninjutsu
KANE KOSUGI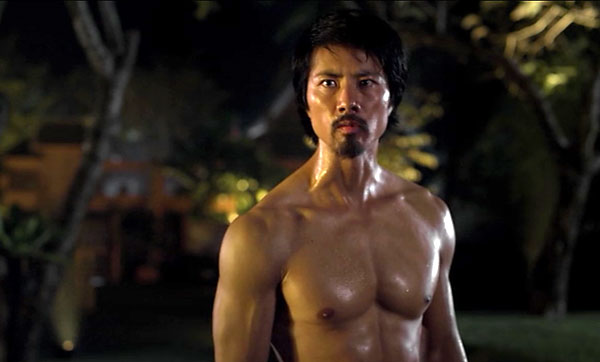 Kane Kosugi; the son of Sho Kosugi obviously has a great role model to learn from, he start training before he was 2 years old!  Below is what he has been training in since then:
Wushu
Ninjutsu
Taekwondo
Karate
Judo
Kendo
CYRIL RAFFAELLI
Cyril started his Martial Arts journey at 6 years old. He has an extensive background and obviously a high level of skill since he's been showing up in martial arts films for the last 15-20 years.
Cyril trains in:
Shotokan Karate
Wushu
Sanda

 

(1998 France Champion)
BENNY 'THE JET' URQUIDEZ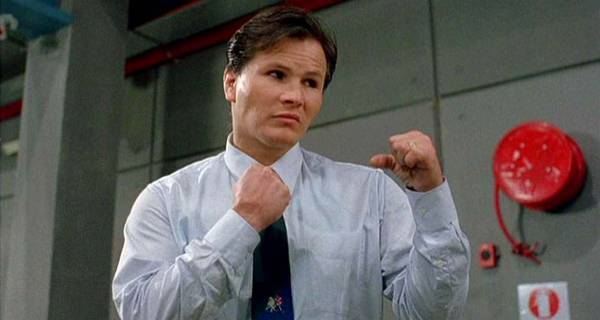 Benny the Jet can be seen fighting Jackie Chan in a few of his films form the 80's.  If you didn't already know, the guy is a legend in martial arts! He's considered to be the greatest kickboxer of all time!
Here's what the 'The Jet' has to his name – count these Black Belts!
Ukidokan Karate

 

founder / Black Belt
Judo

 

Black Belt
Jujutsu

 

Black Belt
Shotokan Karate

 

Black Belt
Taekwondo

 

Black Belt
Kajukenbo

 

Black Belt
Kendo

 

Black Belt
Kickboxing

 

Black Belt / former World Champion
Lima Lama

 

Black Belt
White Crane Kung Fu

 

Black Belt
Aikido

 

Black Belt
CYNTHIA ROTHROCK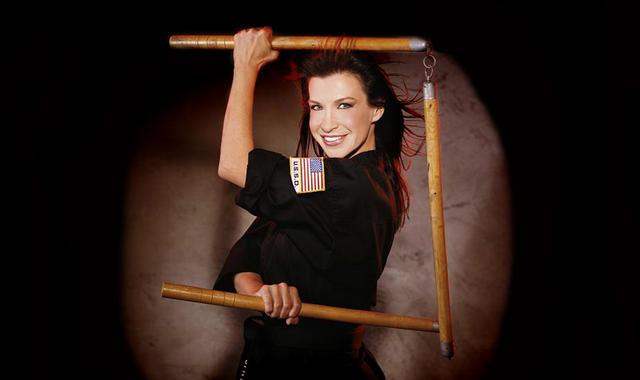 Another legend of Martial Arts Cinema with an outstanding background in her training.  She's gotta be one of the most deadly women on the planet!
Tang Soo Do

 

8th Dan Black Belt awarded by Grand Master Robert Kovaleski
Taekwondo

 

Black Belt
Karate

 

Black Belt
Eagle Claw

 

Black Belt
Wushu

 

Black Belt
Northern Shaolin Kung Fu

 

Black Belt
Pai Lum Tao Kung Fu

 

Black Belt
CUNG LE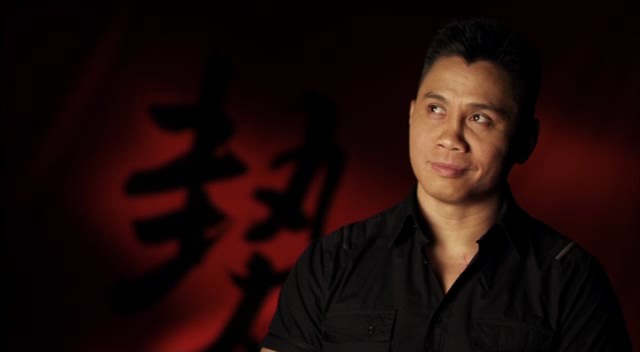 A top notch Martial Arts movie star and a powerful force in the UFC, Cung Le  is every bit the weapon he portrays in the movies and perhaps one of the most proven fighters to star in Martial Arts film (come on, he competed in the UFC!).
Sanshou 5th Degree Black Sash
Taekwondo

 

1st Dan Black Belt
Brazilian Jiu Jitsu Purple Belt
Vovinam

 

– 1st Degree Red Belt
Professional

 

Mixed Martial Artist

 

and former Strikeforce Middleweight Champion
RANDY COUTURE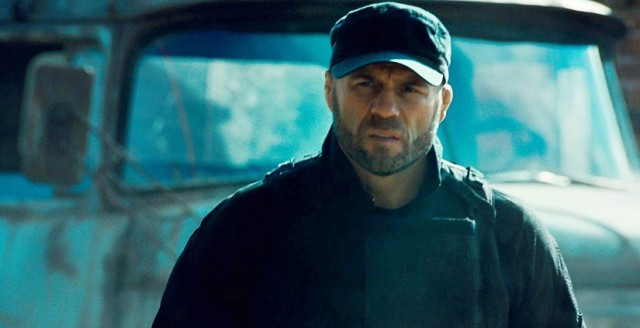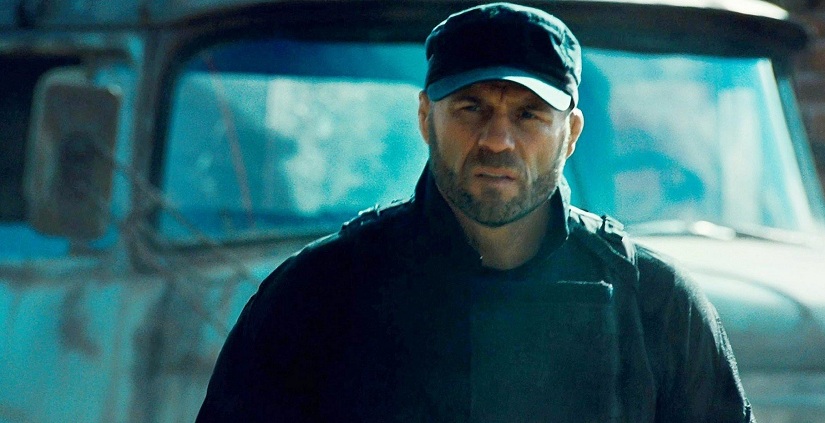 Randy Couture is fresh from the UFC and stepped into action and martial arts films.  But his background isn't really a mystery!
5 Time UFC (MMA) World Champion
Greco Roman Wrestler
Brazilian Jiu Jitsu

 

Black Belt
Boxing
Muay Thai
DON 'THE DRAGON' WILSON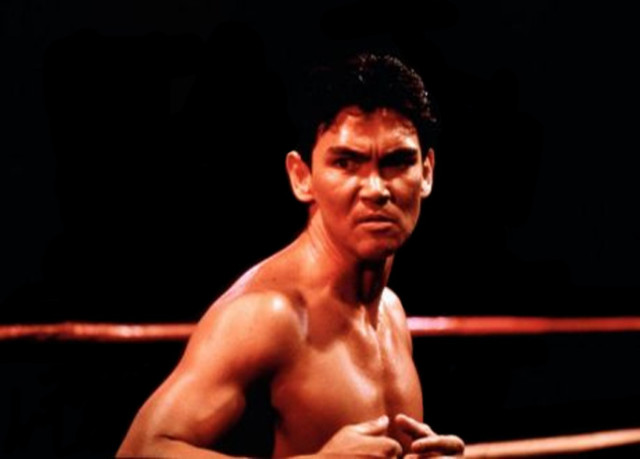 This US Martial Arts film star is another powerful force in the 'real world' of Martial Arts. Here's what he has under his belt:
White Dragon Kickboxing

 

5th Dan Black Belt / former World Champion
Boxing

 

– former Professional
Goju Ryu Karate
Pai Lum Kung Fu
JIM KELLY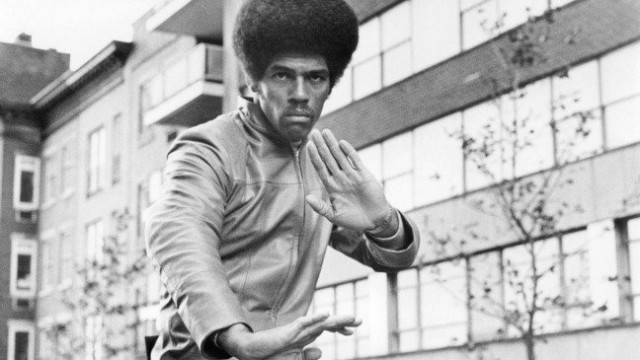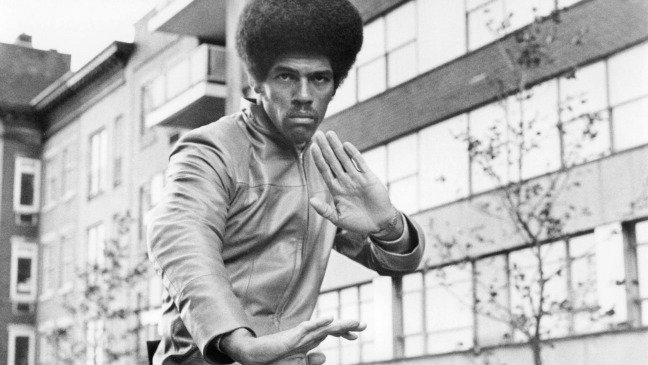 "Man, you come right out of a comic book"
Jim Kelly was a cool dude in Enter the Dragon, and if only John Saxon's agent didn't throw a little tanty over Saxon's character being killed, Williams would have survived the film's plot!  Anyway, I'm whining, here's what Jim Kelly has experience with in his training.
Shorin-Ryu Karate

 

Middleweight Champion
BILLY BLANKS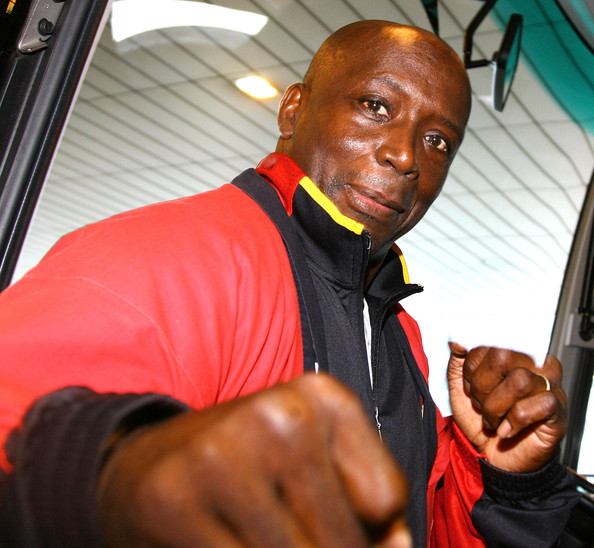 Whenever I hear the name "Billy Blanks" I think of the Tae Bo infomercial! But this guy is a serious martial artist with a solid foundation with 6 black belts to his name, check it out:
Taekwondo

 

8th Degree Black Belt
Kung Fu

 

4th Dan Black Belt
Tang Soo Do

 

Black Belt
Boxing

 

Golden Gloves Champion
Tae Bo

 

(duh)
(more information about Billy Blanks' martial arts history is quite difficult to find – he actually has more Black Belts than mentioned above)
LOUIS FAN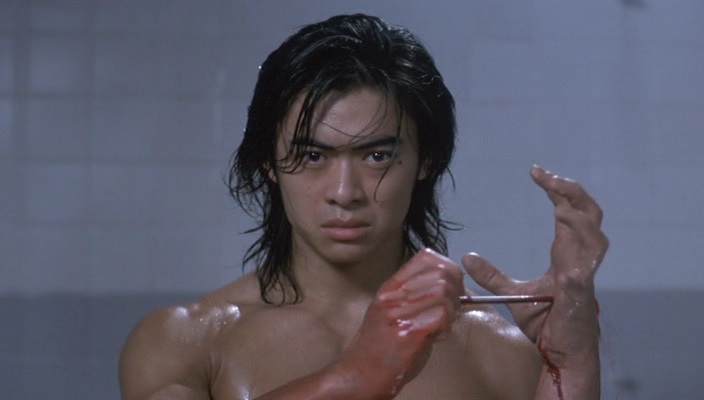 Louis fan has been training since the age of 14 and, if you saw him in The Story or Ricky, you'd know he was a beast in his younger years! Here's what he knows:
Kung Fu
Gymnastics
Taekwondo
BOB WALL
Bob Wall is as serious a martial artist as they get.  He was O'Hara in Enter the Dragon and a Karate World Champion.  In reality, he's one of the most accomplished martial artists out there, here's his credentials:
Tang Soo Do

 

9th Dan Black Belt
Chun Kuk Do

 

9th Dan Black Belt
Taekwondo

 

8th Dan Black Belt
Okinawan Shorin-Ryu Karate

 

Black Belt
Okinawan Okinawa-te

 

Black Belt
Judo

 

Black Belt under Gene Lebell
MNA

 

Black Belt under Gene Lebell
Brazilian Jiu Jitsu

 

Black Belt under the Machados
ROBIN SHOU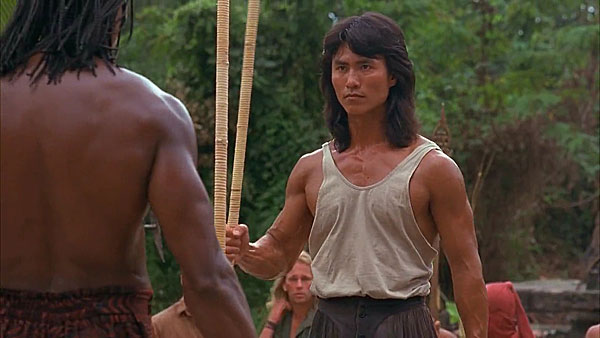 No, he's not a Shaolin Monk, that's Liu Kang.  Robin Shou is a well trained martial artist though, with a decent enough background to break into the Hong Kong movie industry when he was young.
Here are the styles Robin has trained in:
DARREN SHAHLAVI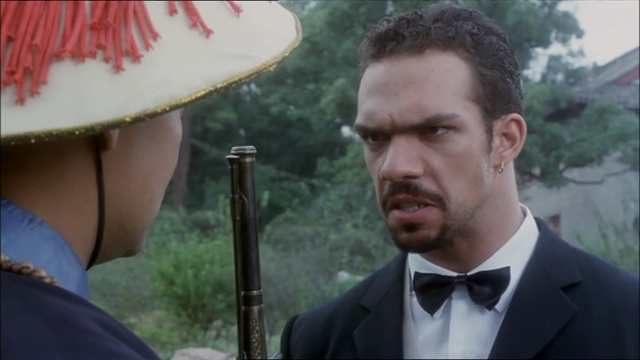 The (unfortunately) late action Star Darren Shahlavi was an exceptional actor and, if you've ever watched Ip Man 2, played an awesome and almost crazed villian quite convincingly.
An awesome martial arts actor, his background consisted of:
Shotokan Karate
Boxing
Kickboxing
Muay Thai
NICHOLAS TSE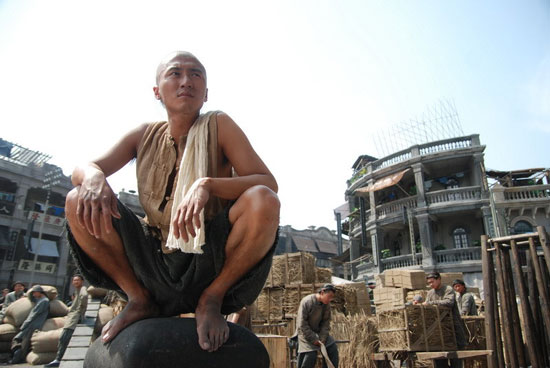 I'm not super impressed by Nicholas tse's abilities on screen and I never thought he'd even trained in martial arts.  Guess I was wrong, he has training in Wing Chun and has learned from Jackie Chan, Phillip NG and Chung Chi Li.
JOHNNY NGUYEN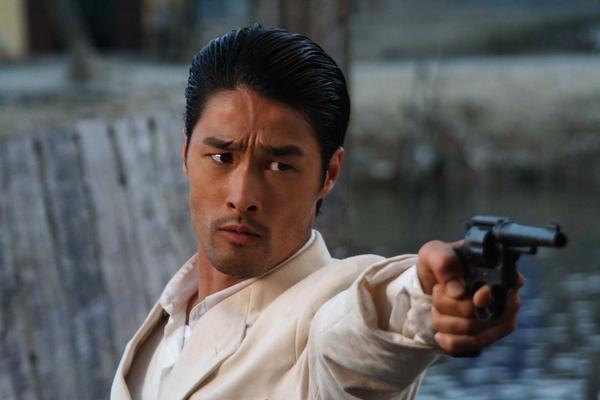 Here's a guy who is impressive.  Johnny Nguyen has some serious gravity defying moves and a solid background.  See below!
Wushu –

 

US Wushu Team
Tai Chi
Aikido
DAN INOSANTO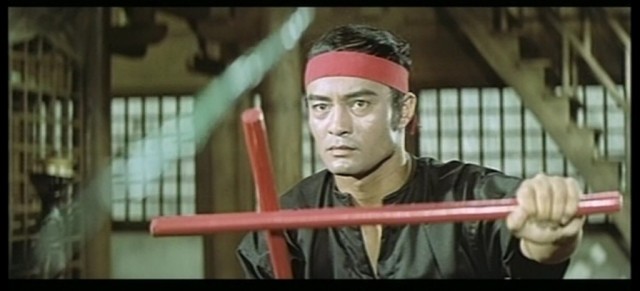 His appearances are few and far between, but his notable fight against his friend and fellow martial arts practitioner Bruce Lee in Game of Death puts him out there. He has an astonishing background and they don't call him the "martial arts guru" for nothing, check it out:
Jeet Kune Do

 

– world's foremost expert and the first qualified by Bruce Lee
Eskrima, teaches
Silat, teaches
Jun Fan Gung Fu,

 

teaches
Brazilian Jiu Jitsu

 

Black Belt under the Machados
Muay Thai, teaches
American Kenpo Karate

 

'Shodan' Black Belt
Shoot Wrestling
DIANNA LEE INOSANTO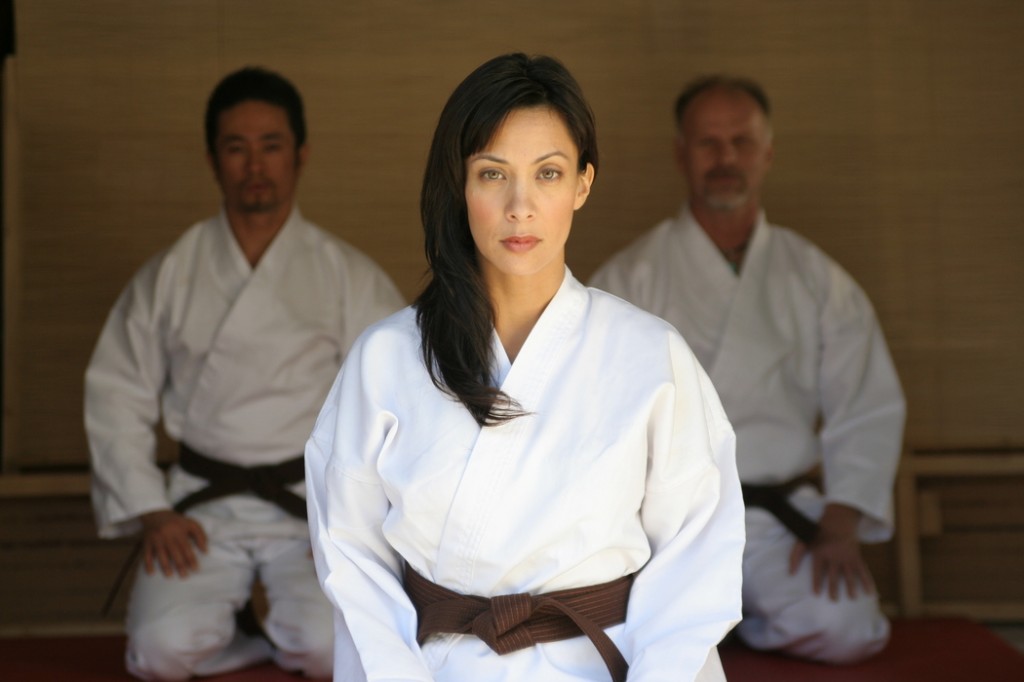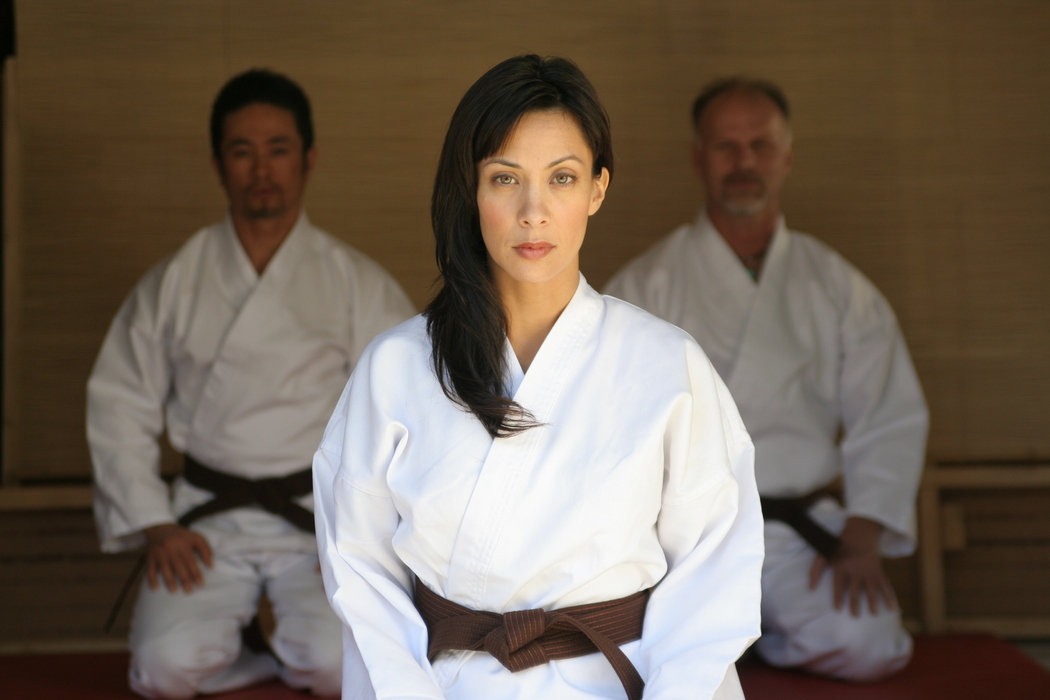 The daughter the above-mentioned  Dan Inosanto, Dianna Lee Inosanto is an American Martial Arts actor and has an extensive background in the arts.  Her father is one of the world's foremost experts so that makes sense!
Dianna Lee has a background in:
Jeet Kune Do
Jun Fan Gung Fu
Eskima
Muay Thai
Savate
GINA CARANO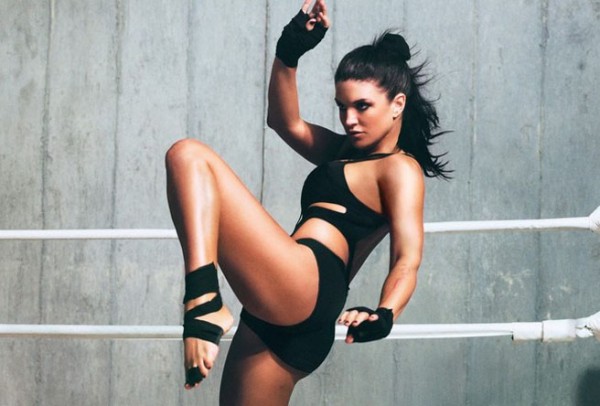 She's a looker and a top notch martial arts actress.  Gina Carano is doing well for herself by transitioning from the professional fighting circuit to Hollywood.  Here's her highly decorated experience:
Muay Thai Professional Fighter
MMA

 

World Champion
Brazilian Jiu Jitsu

 

White Belt
MAGGIE Q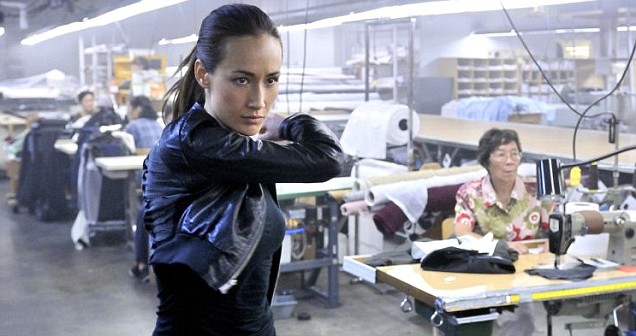 She is Nikita and has played many roles where she's had to use martial arts to take apart her enemies.  Maggie Q has experience in a handful of styles, mostly for her movie career:
BILL 'SUPERFOOT' WALLACE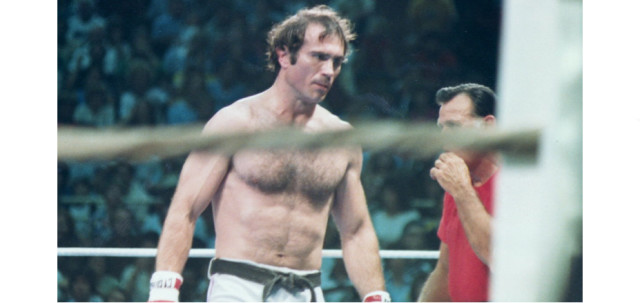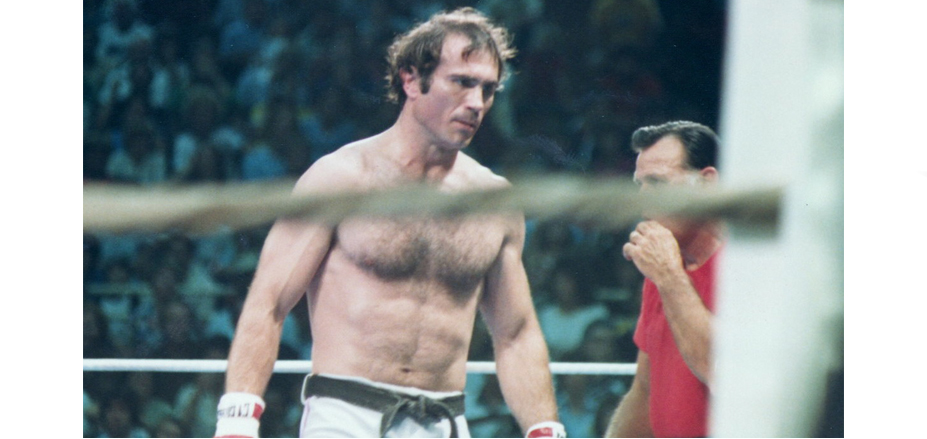 He fought Jackie Chan in the early days and has appeared in many other martial arts films.  Bill Wallace is a legend of Martial Arts, here's his credentials:
The Superfoot System

 

10th dan "Soke" Black Belt
Shorin-ryu Karate

 

Black Belt
PKA Kickboxing

 

former champion
Boxing
Judo
Wrestling
AL LEONG
Al Leong has appeared a numerous Hollywood action/martial arts films and is incredibly skilled in the martial arts.  Check out what he trains in below:
Northern Shaolin Kung Fu
Taekwondo
Kali
Jujutsu
ANDY ON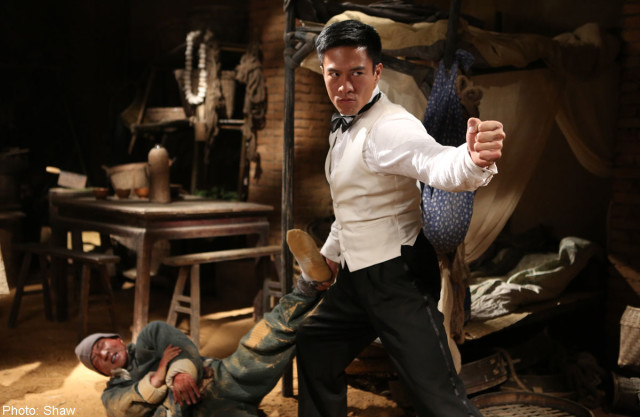 Donnie Yen seems to think that Andy On will be the guy to carry the torch when he steps down as the king of modern Hong Kong action films, yet he has very little training outside of his training with Chung Chi Li.
Let's see what Andy brings to the table: